Butterflies not only add to the beauty of our garden but they also help with pollinating flowers. There are over 500 known species of butterflies in Canada and United States, that help the flowers grow. I have gathered these easy handmade ways to make butterfly feeder. These are great for attracting bugs and birds along with butterflies in your garden/ backyard. And lots of fun to make with kids.
Make butterfly feeder
Instant feeder for your garden made from sponges and plastic plate. Butterflies love red, orange, purple and yellow, they have good color vision.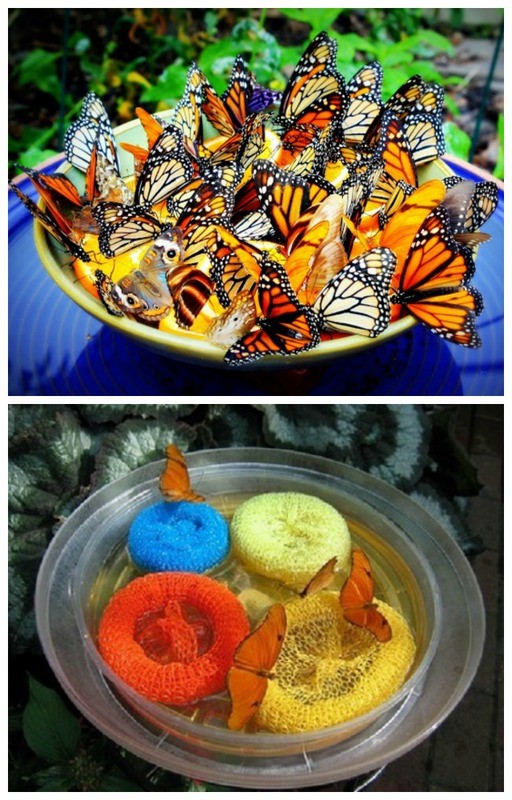 Make butterfly nectar:
Mix 4 parts water with 1 part sugar and boil for a few minutes until the sugar dissolves. Cool the nectar thoroughly before adding it to the feeder. Large batches can be made and stored in the fridge for 3-4 weeks.