Des Moines Funeral Wreaths
Hand crafted in Des Moines Iowa
that show great sympathy from the arrangement
of stunning roses, lilies, and delphinium among other exotic flowers such as orchids.
Here are some examples of Standing Wreaths
we have made – Please Call Us Today To Order Your Personalized Tribute 515-276-4600
Prices Range from 295.00 to 495.00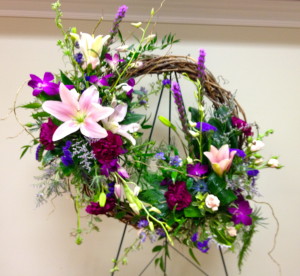 These Selections Are Made To Order 515-276-4600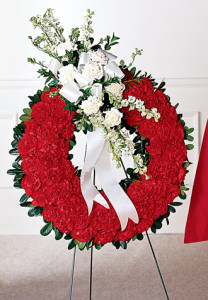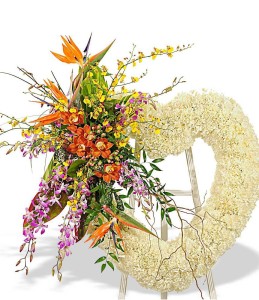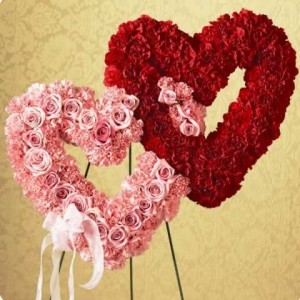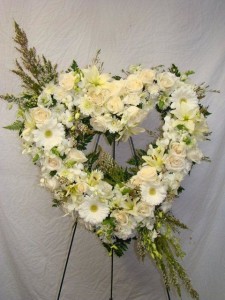 Buy A Funeral Wreath In Des Moines
We have come to realize that there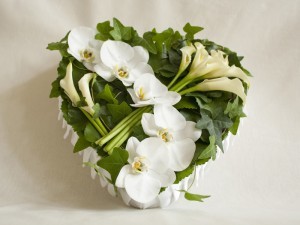 are so many routes to display and offer sympathy through the roads of flowers and floral arrangements during times of loss.  Memorial and funeral wreaths were a common symbol in the past to leave on the doorsteps of families and friends in mourning; suggesting that love continues in circle, like a wreath itself.  In today's world these funeral wreaths designed with flowers for sympathy are now commonly sent to the funeral home or cemetery of the Des Moines funeral service.
Funeral Flowers Wreaths In Des Moines
The popularity of floral heart wreaths has increased tremendously in expressing a similar emotion.  Many florists offer flower crosses for funeral services in Des Moines but very few offer the custom approaches of funeral wreaths that we have to offer.  The messages to write on a funeral wreath is really up to you but commonly people tend to write things such as "In loving memory of a dear (friend, cousin, etc)" or "Our deepest sympathy for your sad loss" but whatever you choose to write, make sure it comes from the heart.