Pincushions are a delightful – Protea Pin Cushion Flower is an unusual yet stunning flower that will add a touch of the exotic to your event. This novelty flower gets its name due to its resemblence of a pincushion! Displaying a rich orange, yellow or red color, this bloom would be an amazing statement!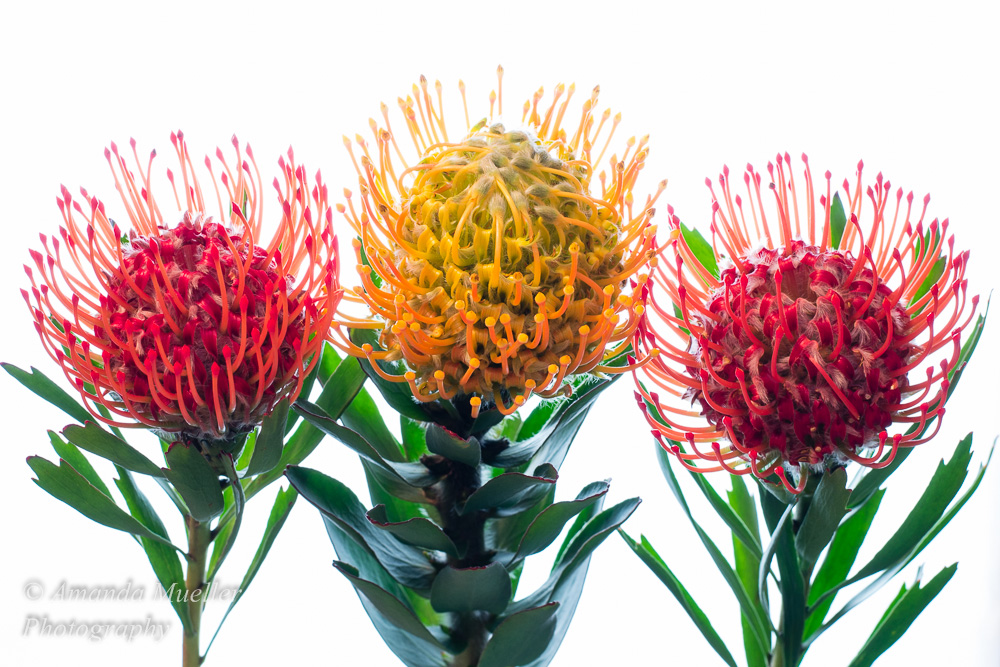 Check out some of our tropical bouquets!
https://www.thewildorchidllc.com/product/sandy-beach/
Relax with a tropical drink pineapple iced te
Makes 12
Stir first 3 ingredients together, add splenda to taste if desired, and chill in the refrigerator until ready to serve.
Garnish with lemon slices, diced pineapple chunks on skewers, and or diced kiwi.