This Easter send a lovely bouquet of spring flowers, a gift basket, plant or scrumptuous chocolates……
Let Us Custom Make Your Easter Basket for Someone Special!
  For More Floral Arrangements, Specialty Designs,
Chocolate Covered Strawberries, Cupcakes,
Plants and Gift Baskets.  Call Us at 515-276-4600
PLEASE CALL 515-276-4600 TO ORDER YOUR EASTER FLOWERS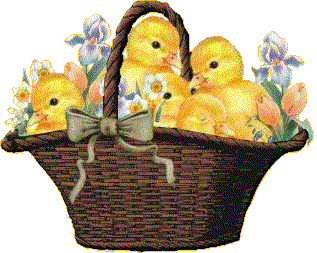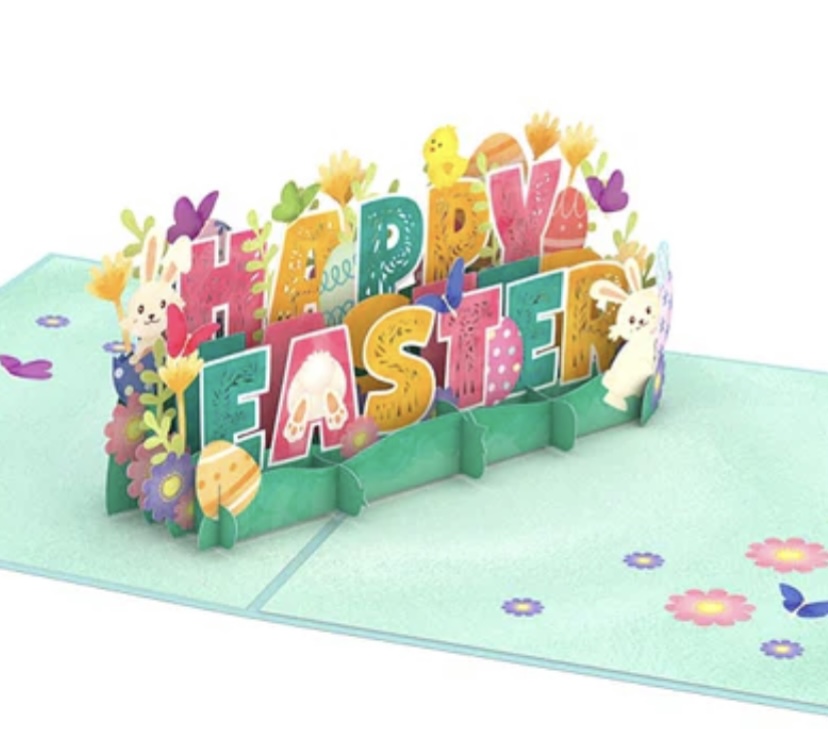 Easter pop up card
Add a cute 3D Happy Easter card to your order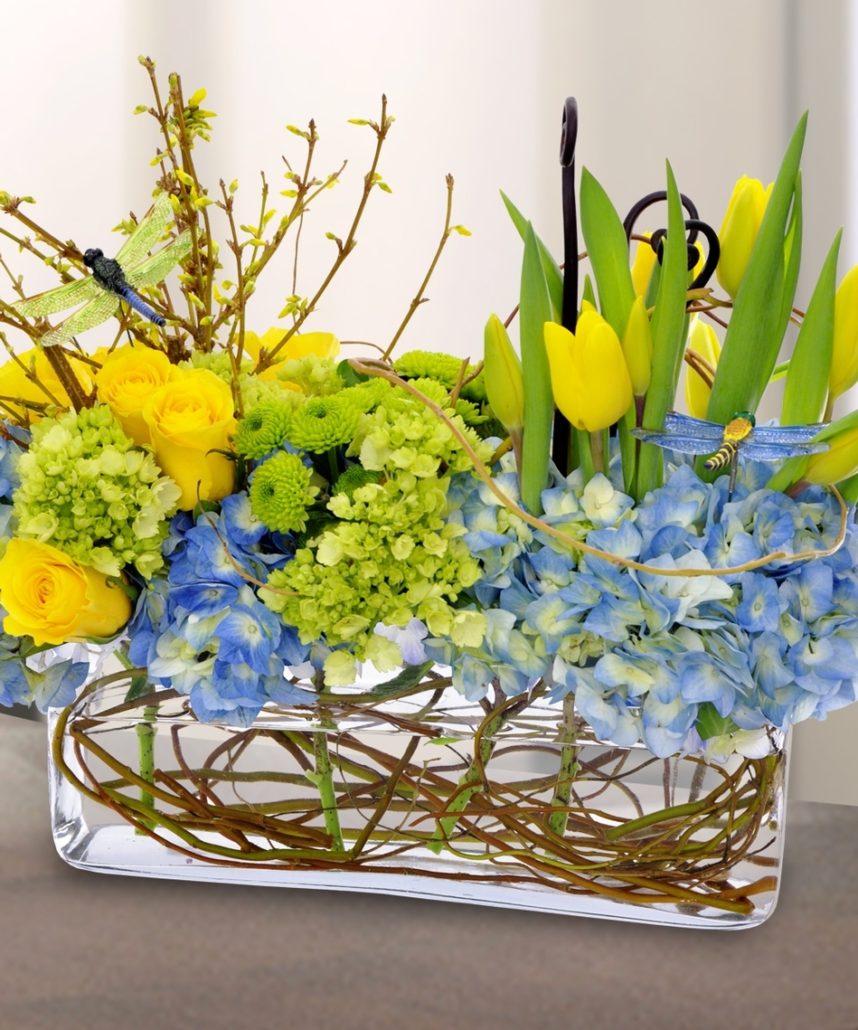 The character of Easter is all about hope, and new starts. We go through the year wanting to start out fresh and this is that time. All the vibrant colors of spring are out and playing with our eyes, the air we breathe is full of light and we have the most beautiful flower arrangements as well as blooming plants. Blooming flowers carry a religious meaning of specialness and that speaks about hope and honoring Jesus Christ's resurrection. No matter how you celebrate Easter, you can rest easily and pick up the perfect flower bouquets from us
You can have us send or deliver colorful and happy gifts this spring to your loved ones and we even have lots of purple flowers. No matter how far away you are from your family and friends, you can still wish them a happy and festive Easter with flowers sent from our Des Moines flower shop. We carry fun baskets as well as a variety of treats and candies to go along with the flowers and plants. You can order gorgeous flower arrangements from our florist shop with spring flowers like Easter lily and daffodils, and all sorts of purple flowers and plants, and lots of baskets full of chocolate, cookies and Easter eggs.
Send the best flowers for Easter and make sure they are delivered in time. Our Easter lily plant is also a popular hit with our customers year in and year out. Our site being the easiest way to order flowers online.
Our designer flowers and decorations filled with pretty tulips, sexy lilies and sultry roses. We can promise you same-day flower delivery no matter what type of occasion it might be. We provide the flowers in a variety of baskets or containers and ship nationwide same day, overnight, in two days or on a scheduled date. If your loved ones don't celebrate Easter we can cater the flowers as Spring Flowers. Either way flowers always make lovely gifts all .
Des Moines Easter Flowers
As the cold temperatures fade away and the sunshine starts to rise this spring, this marks the day and what better way to mark it than to get Easter flowers from someone you love deeply. Spring is the air.