Overview
The bright blush color reflects the sun-bleached textures of the coast.
Tuned to a beautiful pentatonic scale found all over the planet, this chime transports us to the seashore both visually and musically. Many classical composers wrote music using both this scale and the theme of oceans, most notably Debussy's La Mer. The color palette of this chime reflects the coastal environment with soft pastels, hues that echo the many shades of water and the sun-bleached textures of the coast. Whether you live on the coast or dream of the ocean, this chime can help relax your mind and spirit.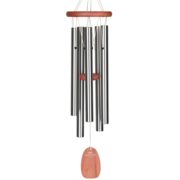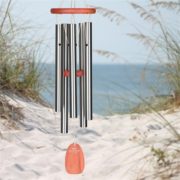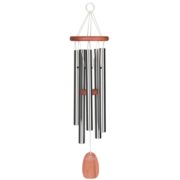 This chime carries a lifetime tuning guarantee.
Dimensions: 24 in Overall Length
Materials: Blush wash finish ash wood, 5 silver aluminum tubes.