There is nothing like get well flower delivery in Angie to warm up a loved one's day when they need it most. Feel better flowers are always arranged and delivered by our Angie florist. Send a smile to your loved one's spirits with fresh flowers and sweet gift baskets when they aren't feeling their best. What better way to wish someone a speedy recovery than with a surprise treat? If you can't visit the friend or family member, local Angie florists will arrange every get well floral arrangement with the freshest Angie flowers available and deliver it right to your loved one who needs a get well wish.
Send Angie, IA Get Well Flowers & Gifts to Wish Them a Fast Recovery
Nothing heals better than our Angie get well flowers, gifts, and plants delivered to the home or hospital in Angie. From get well gift baskets with gourmet cozy food, to a bright balloon with get well soon Angie flowers, send something to show how much you truly care and love. If you know someone feeling under the weather, lift their spirits with a sure cure – a beautiful flower arrangement from Wild Orchid in Angie.
What are the best get well flowers?
The best get well flowers in Angie are flowers that are happy and positive. Something that reminds a person that they will get better and will make it through whatever they are dealing with! Another great thing to think about is getting flowers delivered fast when someone is sick in Angie.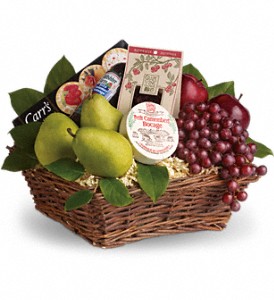 Gift Baskets
5 Cheerful Flower Ideas For Get Well Wishes
Sunflowers
Gerbera Daisies
Yellow Roses
Bright Mixed Get Well Bouquets
A Blooming Plant with a Get Well Balloon
Get Well Soon Delivery Gifts In Angie
When you send someone flowers in Angie to get well, you want the blooms to send a message of encouragement, support, or cheer. If some person has been stuck in an Angie hospital room for a few weeks, they're probably getting tired of muted walls and long days and horrible tasting food for every meal. A bright flower bouquet will help liven up their hospital space and bring a bit of joy.
There are also plenty of Angie, Iowa get well gifts to improve a patient's spirit, from smiley-faced trays of chocolate covered strawberries to get well gift baskets filled with every delectable treat the doctor ordered. You can always find speedy hospital delivery options to ensure that your get well baskets and flowers arrive in plenty of time to bring a heaping dose of love to your ailing family member or friend.